Welcome to Montana & Wyoming & Yellowstone National Park.
From bald eagles to grizzly or black bears; from elk bugling during the fall rut to ospreys catching fish right before your eyes, there is no shortage of wildlife here.
Glacier-fed lakes; bubbling hot springs; sparkling rivers reflecting snow-capped mountains: there is no shortage of breathtaking vistas, designed to make you a believer. In what? Doesn't matter.
Just believe.
An eagle, flapping his wings in warning at another bird: "Stay away from my perch. And my fish."
(He won.)
A baby bison is called a red dog. Adorbz? Youbetcha:
Below is from the time we accidentally went on a vertical 5 mile climb because a smoke jumper named Mongo told us it was a "pretty easy, flat hike."
(It wasn't.)
Cliff and Wade Lakes. Worth the drive from West Yellowstone:
My first trip to Yellowstone. Just beside myself to see bison IRL:
Mammoth. The elk like hanging out there because it keeps them safe from bears.
These 3 are from Hebgen Lake, outside of West Yellowstone.
Above and to the left are from hiking in Glacier.
Almost as good as Yellowstone.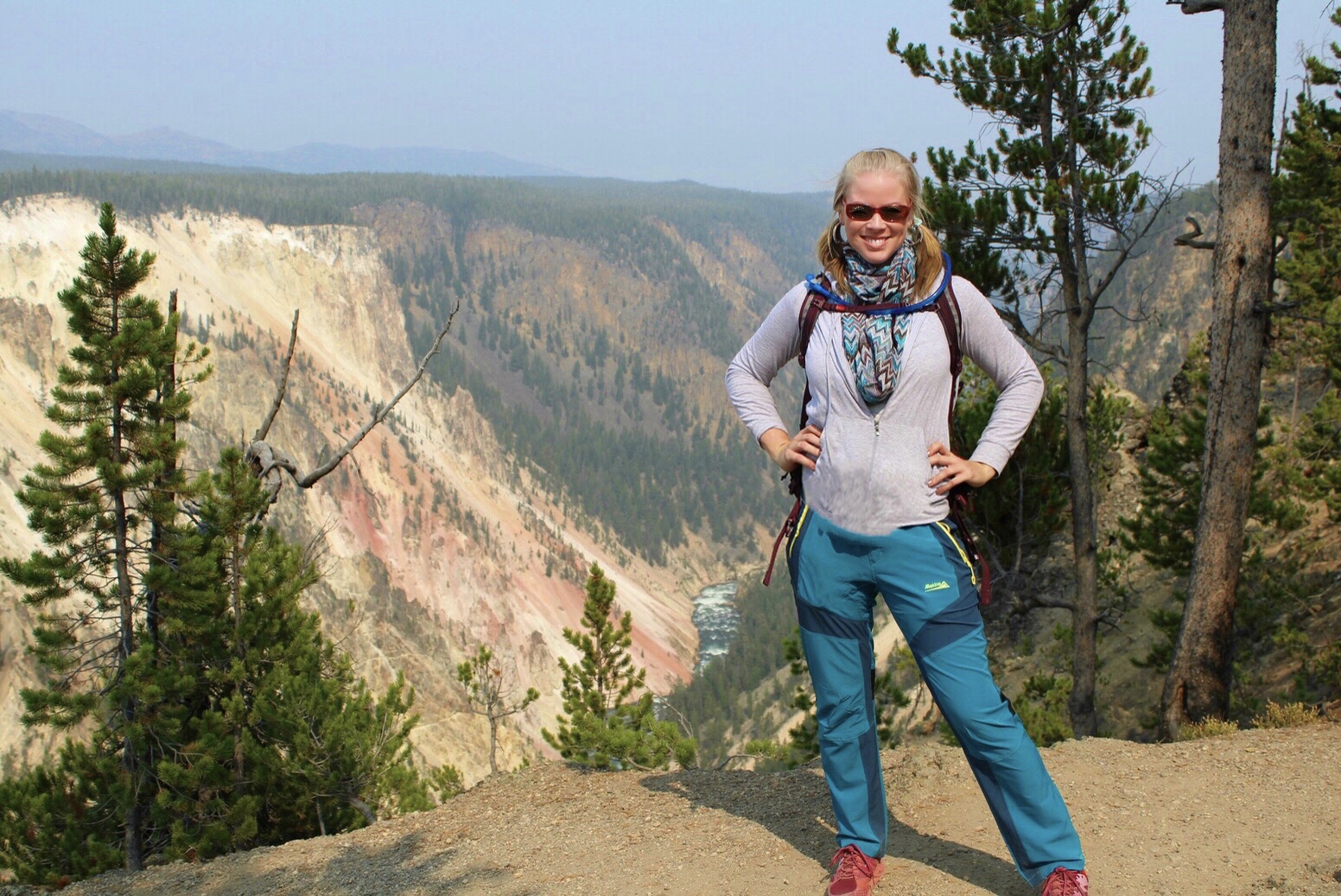 Hiking the Grand Canyon of the Yellowstone
March in Montana. So much snow:
Yellowstone's thermal features are one of the best things about this magical place: