Why am I laughing at a tree? True story: Jessica, my brilliant photographer who usually only photographs babies (coincidence?) said, "Laugh at that tree." So I told myself something hilarious, like, why the hell am I laughing at a tree? and I laughed. At myself.
Hello, Gorgeous Voyagers!
This post is going to be a bit of an acting lesson. What?!!! you say. Why is that necessary for a good photo?!
Well, ever wonder what makes someone "photogenic" or even what that means? I think of it as someone knows how to make a photo pop - you just want to look at the person, because they are inviting you in to a specific time and place.
There are some people who, yes, can make a photo gorgeous just by standing there blankly. They're called supermodels. Others, like me, need to do a bit of, well, pretending.
So, what to DO for a photo that makes your eyes light up, and thus your whole face light up, and thus the entire photo pop? (No, it's not Blue Steel.)
And, no, it's not a nonsensical and totally unnecessary squinty-eyed face, which only serve to make you look like you need to call an optometrist.
And, please Voyagers, it is certainly not that middle-distance stare, non-teeth blank Kardashian bit. Please, stop that. Not cool, not interesting, and certainly not flattering.
In fact, what I recommend is the exact opposite of that.
This might sound potentially embarrassing. But, who cares? Gotta be true to my promise of veracity, amirite? So! Here goes. This is also the part that requires a bit of acting. I'm going to give you the same kind of coaching that I gave my acting students back in the day: have a verrrry specific thought behind everything you do. This includes still photos, which, if you think about it, are just a real moment framed in time.
Try this: When you look at the camera or camera phone lens, look DIRECTLY at it as if it is a person, specifically that it is a person for whom you have really, really positive feelings. Don't be afraid to be stalker-y.
It is also important to become someone who is either very confident, and therefore willing to risk the object of your affection not returning your feelings. or someone so powerful you give zero f**ks what anyone thinks, à la Beyonce or J. Lo.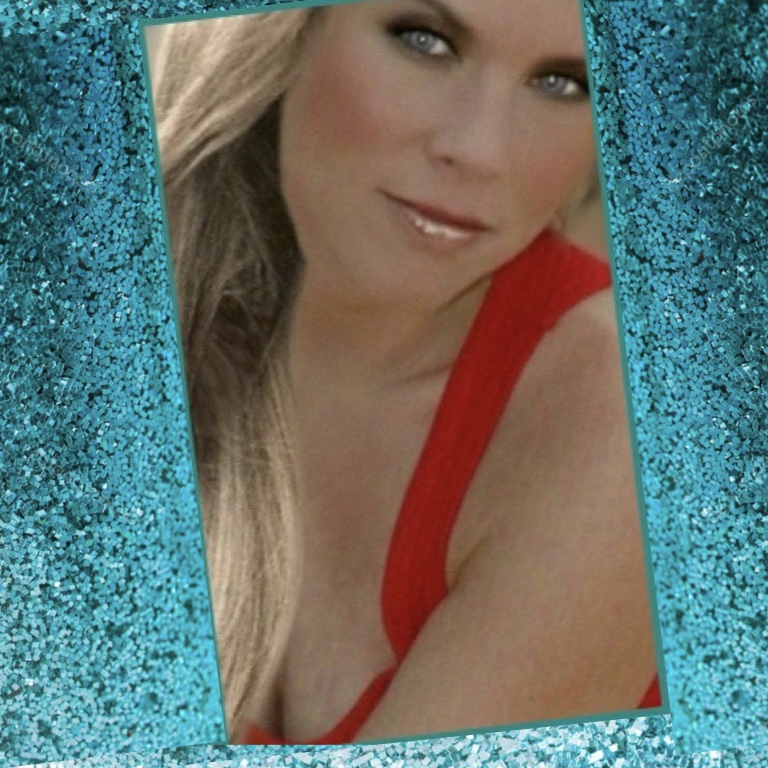 Me, pretending to be very Beyonce or J. Lo.
Did I succeed? Probably not! Do I look like an idiot? Probably! Who knows?! And more importantly: Who effing cares?
Finally, add one other very specific thought that is inviting or engaging.
My favorite "thoughts" for smiling photos are usually very happy thoughts, like this one, where I'm thinking something like…
"You caught me! But aren't I just incorrigible?"
Another hint: when smiling a "big smile," clench your jaw just a bit. This tiny behavior might make your eyes crinkle, but it will make your eyes much more prominent. Weird, huh? But true. And totally worth it. If you don't believe me, take a few pics of yourself jaw-clenching and not jaw-clenching and see the difference. You'll thank me.
Usually for non-smiling photos, I'm thinking about a secret: either that I have a secret or I just heard you tell me one. Sound silly? Yep. Does it work? You betcha.
For instance…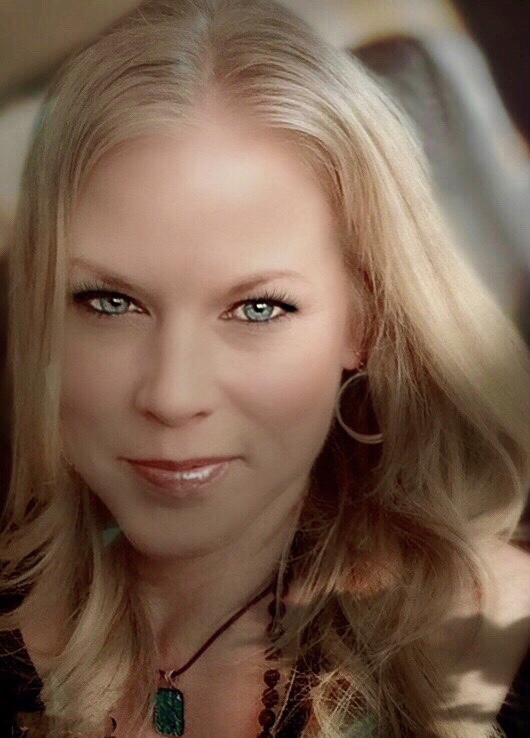 I'm pretty sure the camera just told me a story or funny little secret I wasn't sure I believed, but really wanted to.
I think the camera and I were having an illicit affair that I couldn't help myself from continuing.
Basically, Voyagers, you gotta be willing to feel, and maybe look, like a jackass. It's worth it. Love to y'all.
Stay sexy.
VV